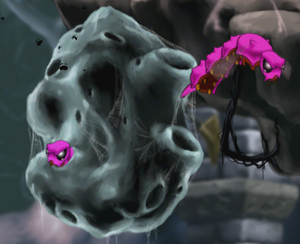 Found only in The Sorrowing Meadow,  Flesh Flies are usually found near their hive, which can spawn unlimited numbers of them.
Strategy
Taking out the nest will spawn 3 to 5 more Flesh Flies, causing them to swarm Dust. They do little damage but can stun Dust.
This enemy drops coins and Maggots, which is used to make medium level equipment.